Speakers
Each year the National Sports Forum features 80+ speakers from a variety of leagues, organizations, agencies and top spokespeople within the sports industry.
Below are the speakers for the 2017 National Sports Forum.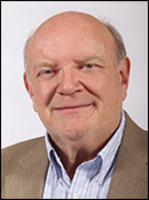 Roy Yarbrough
Professor of Sport Management Studies
California Univ. of PA
Roy Yarbrough is a Full Professor in the Department of Health Science and Sport Studies at California University of Pennsylvania, California, and Pennsylvania. He has been a faculty member at California University since the fall semester of 1999 and is responsible for directing the Sport Management Studies program. Dr. Yarbrough has an undergraduate degree in Business Administration and Health and Physical Education from Greenville College (1970), Greenville, Illinois. He received his master's degree in Sport Administration in 1976 from Eastern Illinois University in Charleston. He earned a doctoral degree from the University of North Carolina Greensboro in 1986 with cognates in higher education, sport administration, history and research.

Dr. Yarbrough's involvement and success in sports began when in 1970 he became an AAU-All American in track and field through the sport of Race Walking. He was then sanctioned by US Coast Guard to compete on US Olympic Track Team.

Roy Yarbrough has been actively involved in Sport Management since 1986 when he co-developed the Sport Management Studies at Liberty University to be one of four NASPE/NASSM Nationally Certified Programs. He is a National Instructor for the American Sports Education Program (ASEP) and a Certified Recreational Sport Specialist (CRSS). From 1989-2003 Roy served as the National Historian for the National Intramural-Recreational Sports Association (NIRSA). He has been an active member in the North American Society for Sport Management since 1988. Over the last twenty years Roy has directed and assigned over 5000 student internships with professional, semi-professional, Olympic, national and local sport teams/clubs, and public and private schools.

He has served with the National Intercollegiate Soccer Officials Association (NISOA) since 1976 and is on the National Academy staff as a physical fitness advisor and National Clinician. Roy serves on the United States Soccer Federation (USSF) National Staff as a physical fitness advisor and a referee instructor. This federation governs professional and Olympic soccer teams. He has refereed five state championship games in soccer in the states of Illinois, Virginia New York, Wisconsin and Alaska. In 1990, Roy had the honor of being inducted into the USA Soccer Hall of Fame.

Roy has researched and written a book entitled "MASCOTS" The History of Senior and Community College/University Mascots (2nd ed.). The third is in the works. Roy is currently serving as the Senior Judge for the Capital One Bowl (Football) National Mascot Championship (capitalonebowl.com) on New Year's Day. Also, Roy has been a consultant for the NCAA, ESPN, and ABC sports on mascot related issues. The May 23, 2003 issue of Sports Illustrated (SI) has called Roy the "Guru of Mascotology". He has also written numerous other articles including Physical Fitness articles for National Intercollegiate Soccer Officials Association, United States Soccer Federation Referee, and REFEREE -- The Magazine of Sports Officiating.
Roy is a university / college representative to the Pennsylvania State Athletic Directors Association (PSADA) Executive Council and has worked on membership for college students in the association. Roy was the recipient of the Pennsylvania State Athletic Director Association (PS ADA) Distinguish Coaching Educator (D.I.C.E) Award for 2013. He has trained over 5000 coaches in American Sport Education program (ASEP).
He is a lifetime member with the National Intramural / Recreational Sports Association (NIRSA) and served as the NIRSA National Historian (1989 - 2002). He is also a certified Recreational Sports Specialist (CRSS). In 2013 Roy was recognize as a Legacy Contributors to the organization. Other past sports related experiences have included the Commissioner of the Mason-Dixon Track and Field Conference, Director of Sports Activities for the Virginia American Legion Boys State program, Executive Committee Member of Virginia High School League and a USA Track & Field Certified Athletic Official.

Roy has recently retired from the US Coast Guard as a LT. Commander serving his country for 26 years in the active and reserve programs. One tour of duty included the assignment as Operations Officer for Western Alaska for the Exxon Valdez oil spill cleanup. For eight years he served on the summer orientation staff at the US Coast Guard Academy training incoming cadets in the area of physical fitness.

His community services have included ten years as a member of the Campbell County School Board working with a budget of $54 million including 9,000 plus students and as a School Board Representative on Campbell County Recreation Advising Board.

Dr. Yarbrough resides in California, Pennsylvania and Tabor City, NC with his wife Claudia Kosick a 1971 Greenville College graduate. Son Nate is Club House Manager for the Durham Bulls Baseball team and daughter-in-law Kate is a special needs preschool teacher in Apex, NC and grandsons "Jack" and "Drew" live in Morrisville (NC). Another son Luke is at History teacher in the White House School District (TX) and daughter-in-law Laci, grandchildren Lily, Levi, Lyza and Lukas live in Tyler, TX. While his daughter Jenny and son-in-law Scott Johnson, granddaughter Mattie, and grandson Gabe live in Tabor City, NC. Jenny is an on-line professor at American Military Univ. /American Public Univ., and enrolled at North Central Univ. in the Ph. D. program. Scott is head softball coach at West Columbus High School as well is teaching in the Health Science area. Roy is currently the head Deacon at Garwood Baptist Church in Daisytown, PA.
He enjoys sports, traveling with his family, playing with his grandchildren and telling a good joke.