Speakers
Each year the National Sports Forum features 80+ speakers from a variety of leagues, organizations, agencies and top spokespeople within the sports industry.
Below are the speakers for the 2017 National Sports Forum.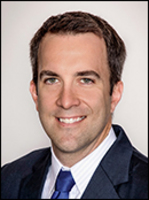 Kurt Hunzeker
VP, Marketing Strategy & Research
MiLB
Hunzeker identifies potential partners and creates brand-building campaigns, fan engagement initiatives and innovative strategic marketing plans to fuel MiLB Enterprises' continued growth.
Hunzeker joined Minor League Baseball in 2015 after spending five years with Rawlings Sporting Goods as Senior Director of Brand Marketing, where he led Rawlings' global brand marketing, media buying and partnership activation efforts. Prior to Rawlings,
Hunzeker worked on the sports marketing agency side of the industry, and authored Sports Advertising Process, an informative, interactive guidebook for sports executives looking to enhance and maximize their internal and external marketing communications.
The St. Louis, Missouri and Tampa, Florida native earned his Bachelor of Journalism (Strategic Communication) at the University of Missouri's School of Journalism.