Steering Committee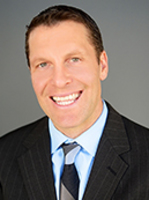 Bryant Pfeiffer
Vice President, Club Services
Major League Soccer
As Vice President of Major League Soccer's Club Services function, Bryant Pfeiffer is responsible for advising MLS clubs on all aspects of business operations with a focus on ticket sales, marketing, sponsorship, match-day presentation and customer retention.
He was the first hire brought in to help build the Club Services department at MLS 2007. The department has been a driving force for collecting and sharing data and best practices as well as facilitating the planning and execution of league wide meetings, workshops, webinars and conference calls on a wide range of topics annually. Results have contributed to MLS's continued growth including a league record average attendance of 21,692 in 2016. This has represented a 40% increase in league average attendance over the last ten years.
Pfeiffer founded and created the MLS National Sales Center, July 2010, to further assist MLS clubs with developing sales talent and supporting MLS club ticket sales efforts. The 60-120 day program features a comprehensive introduction to the fundamentals of ticket sales in a super charged sales environment. In addition to over 200 hours of classroom content, trainees receive real life sales experience selling for MLS clubs and benefit from instructional feedback from audio and video analysis as well as innovative coaching from local improvisational theatre instructors. Since inception, over 210 trainees have been hired by MLS clubs and the program has received national and international recognition for sales and marketing innovation.
Prior to joining MLS, Pfeiffer spent

in 14 years

with in various sales leadership positions with the Minnesota Timberwolves and Lynx.
Pfeiffer earned his bachelor's degree from St. John's University in Collegeville, Minnesota.